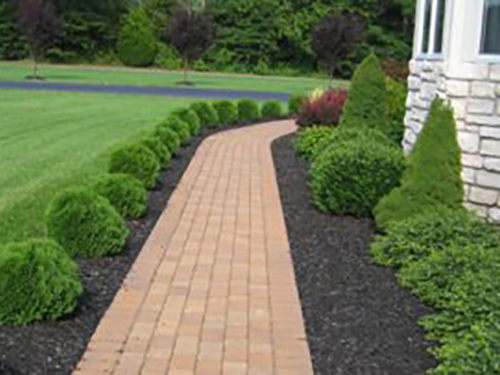 Concrete is very often ignored as a potential for drives or paving surfaces, often because of the percieved lack of colour or design that you can achieve when laying concrete. If you have grown up with your parents plain, boring sometimes cracked concrete surfaces please put those out of your mind now because concrete can look beautiful. The HUGE range of decorative, patterned concrete finishes become more and more popular these days and the choice of finishes offer a wide choice of colours, textures and patterns.

Plain-vanilla concrete is often used in places where a good look is not needed or required, for example shed bases, garage spaces, dog kennels, or hard standings. It's cheap and easy to lay and utilitarian.

Modern-day concrete enhancements have led to the introduction of fibre-reinforced concrete that can make exceptionally strong pavements and driveways, getting rid of the need for steel reinforcement for heavy-duty work. Your local concrete supplier will be able to tell you which type of concrete is best suited for you if you give them a call.